Profession
Artist / Illustrator / Animation Director
Name
Jock Mooney
Age
35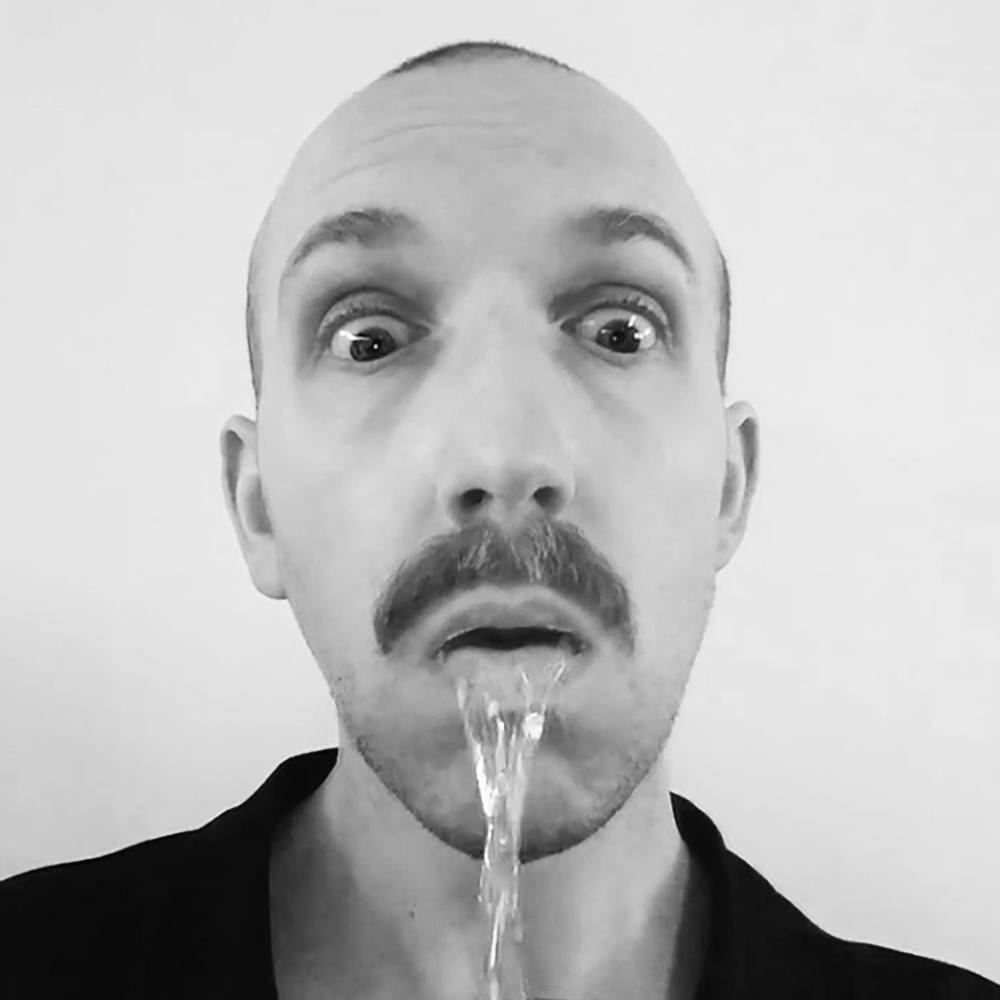 Where did you grow up?
I lived in Portobello, near Edinburgh, until I was 9. It was pretty much a mix of middle class and working class. There were distinctly posher areas and some rough ones - we were kind of in the middle! There were some dodgy bits; we weren't allowed around about the funfair on the seaside by ourselves for example as a girl who lived on our street was abducted. When I was 9 we moved to the Scottish Borders.That was a bit of a shock initially - moving from a busy city suburb to a pretty quiet town with a population of about 1500.
School days - how were yours?
I suppose I was a swot. I generally always felt quite old for my age - I kind of preferred being in the company of adults to children. I was definitely a show-off. I was very interested in drawing from a very young age. That naturally progressed towards "being good at art" and I suppose it was kind of clear from a fairly young age that I would go to art school. My parents did toy with the idea of sending me to a Steiner school, but I'm kind of glad they didn't. No disrespect to such places, but I'm personally glad that I was sent to a "normal" school. I was fairly badly bullied a couple of times in school - early High School particularly. The odd thing was even my harshest bully would have this kind of 'respect' for my artistic skills, so being creative (in a way) was a survival tool of sorts. I could make people laugh as well, which helped. It wasn't a particularly happy time for me, and I do still to this day sometimes feel the 'scar' that bullying can leave with so many people with. Essentially, I was a bit different… and I learned from an early age that people often react negatively or derisively towards people who aren't "normal". I am perfectly fine with not being "normal" !
What do you currently do and how did you get there?
Currently, I am based in London. I'm freelance and work on a number of different things at any one given time. My main 'bread and butter' comes from working on animation projects. I sometimes collaborate with a chap called Alasdair Brotherston and we've worked on a pretty big variety of things since 2008. I'd say the highlight of our work so far has either been projecting animation onto Buckingham Palace (during the Queen's Diamond Jubilee) or maybe the music video we did for Pink Floyd's David Gilmour ('Rattle that Lock'). We are represented by a place called Trunk Animation - they're great!
I have an ongoing 'comic' series - 'What Are You Having For Lunch?' - which is in the free arts & culture newspaper The Skinny each month. That's fun… I'm really interested in food and it's a chance to take the piss out of our ever-changing food fads and diets.
I also collaborate with the fashion brand Philip Normal on t-shirt designs. Philip also asked me to contribute a couple of designs to his Boohoo range, which was fun, and there's something else in the pipeline that I'm looking forward to seeing!
When I'm not doing an animation job, or a t-shirt design, I might be making or planning on a sculpture, a drawing, or a sound recording. I am represented by a gallery in Newcastle - called Vane - and I do the occasional solo show there. My last UK solo shows were in 2016 and it was great to be included as part of Glasgow International for that!
Being freelance in an really expensive city can be pretty tough at times, but I really value being able to jump from one creative project to another. What I do is always changing, and there's always new challenges and new people to meet. So, while it can be a bit "chickpeas" at times, I certainly enjoy it. I think people naturally moan about what they do regardless, so I won't moan.
As a child I really wanted to work on 'Spitting Image'… I'd say that influence still hovers over me a little to this day.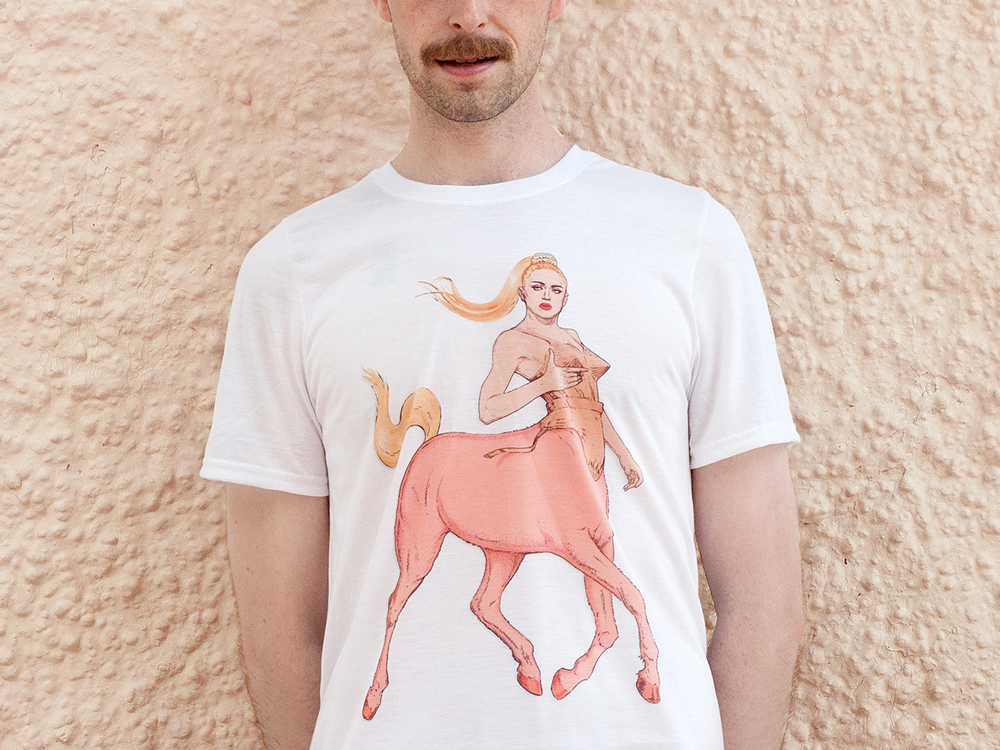 Typical day
If I am doing an animation job, that's a 10am - 6pm day, in theory, but it normally involves a lot more than that! Generally we seem to make rods for our own backs! If I am doing more of my own thing I still have a desk space at the animation company, which is great. I wouldn't be too much of a fan from working from home - I think it's important to leave the house!
What you working on now?
We recently just did a few nice little animations for the Financial Times. At the moment we are developing an idea for a cat based short story which is fun! In between doing that I've been recording some music - a soundtrack of sorts - for an exhibition of works towards the end of 2019.
What are your future plans?
More bits and pieces! I love working on a variety of things, in a variety of media, at any one time - it means stuff never feels 'stale'. I have to enjoy the process of what I do, as much as the end result. Obviously that isn't always possible, but I really feel it shows if you haven't enjoyed the process or you have "phoned in" a performance. That's not acceptable to me!
Do you need qualifications to do what you do?
I did Sculpture at art college, but I am a fan of having a go at something. My brother once told me to go and learn how to write songs when I badgered him into doing stuff as a teenager. And I did! I couldn't technically play anything, but I had a natural knack for it… so it's always good to surprise yourself, and certainly to not limit or pigeonhole yourself.
Other jobs prior to this one?
When I was at school I had a part-time job in Filmhouse Kitchen in Edinburgh - I met some great people there! Later, when I lived in Newcastle I had a part time job in a health food shop. I met some great people there too. Serving the general public can be a bit hit and miss though!
Advice to your 15 year old self?
Learn an employable skill. Be adaptable. Don't equate money with success. Value happiness and genuine friendships more.
@jockmooney (instagram) www.alasdairandjock.com (animation website)