Profession
Creative Director and Luxury Consultant
Name
Mark Hogarth
Age
41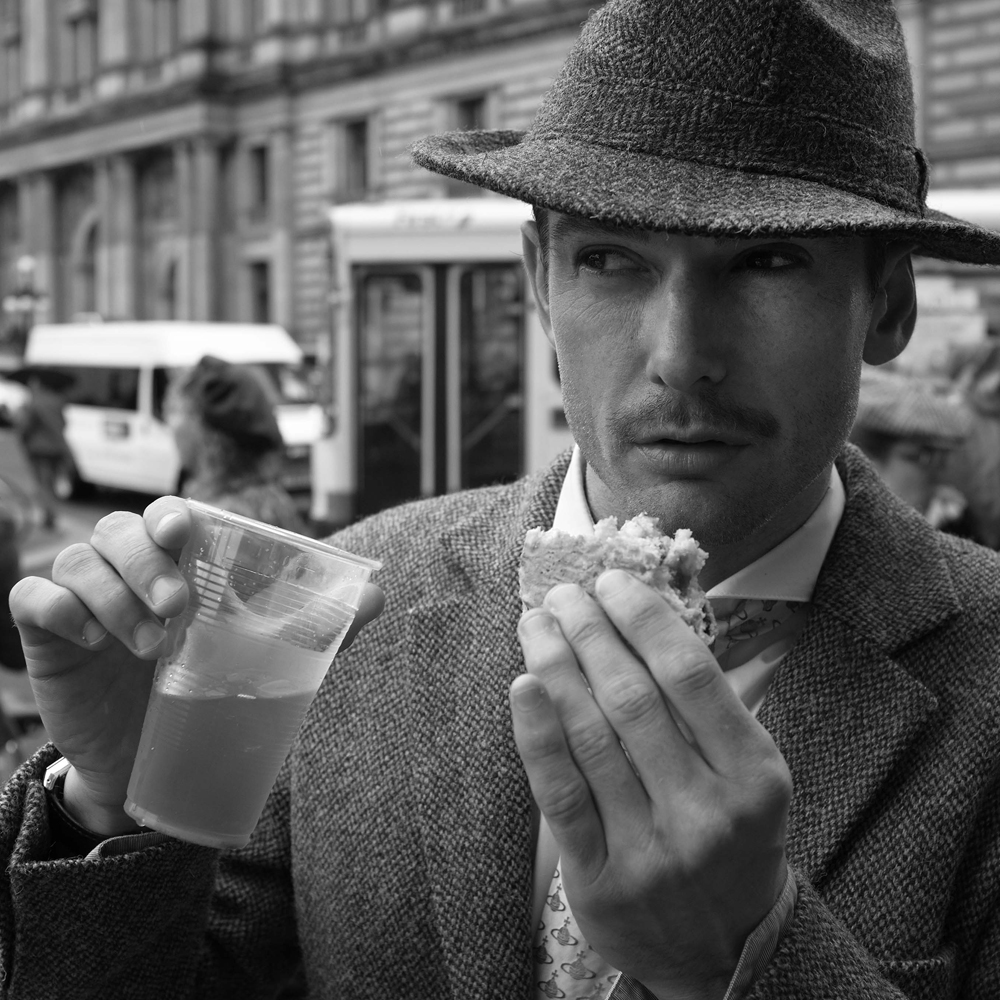 Where did you grow up?
I grew up on a farm in Ardrossan but went to the local school and learned about hard graft on the farm and a little about craft at the school
School daze – how were yours?
I always did enough to pass. Ardrossan Academy was a rough environment so you had to be streetwise. I was a pest in music and RE studies because I needed the credits against being bullied but I studied at the subjects I was good at and the ones I needed to pass. It was a good education for most working environments.
What do you currently do and how did you get there?
Primarily I work as creative director at Harris Tweed Hebrides. My role is varied as we are a small industry but at the heart of my remit is to keep the brand interesting and tell its story in vibrant and creative ways. Harris Tweed accounts for 80/90% of my time but I do consultancy projects for other luxury companies and these can last 6-12 months. My time in Japan (three years aggregate) was formative. I loved their attention to detail and appreciation of process rather than just finished product. It hardened my belief that Harris Tweed could be successful like Scotch whisky.
A typical day.
Typical day starts with at 7am with work beginning at 08.30 when the mill opens. I usually take a 2 hour break in the middle of the day and do a swim or gym session ¾ times a week pre-lunch. I travel a lot and schedule is then put out but I will usually have an hour or so pre-dinner to relax and think creatively and take notes on the day and plan for tomorrow. It is important to think what you are doing… the where, what, when why, how? Rather than just doing it. Always have one eye on the big picture rather than the daily grind. I'm very conscious that I'm part of a team.
What you working on now?
The usual unusual portfolio of Harris Tweed work but I'm producing a plan over our Luxury partnerships and how to formulate this into a strong autumn presentation. We are doing some incredible tweeds at the moment; we need to amplify this success.
What's your future plans?
I love my work at Harris Tweed and I'm heavily involved with The Campaign for Wool but I should have a little more time later in the year so I'm ready for another project in textiles or the luxury sector. I'm interested in The Scotch Whisky Industry and in Scottish Textiles so plenty of scope.
Do you need qualifications to do what you do?
Yes & No. I have two degrees (Geopolitics and Journalism) neither is directly related to my day to day but one taught me about consensus and management and the other improved my writing which is a decent skill to have when communicating a brand message.
Other jobs prior to this one?
Parliamentary Researcher at Westminster (2001 – 2005) STV researcher (2007)
Advice to your 15 year old self?
Don't worry about things that you have no control over.