Profession
Export Sales Director (Hawick)
Name
Graham Wilson
Age
50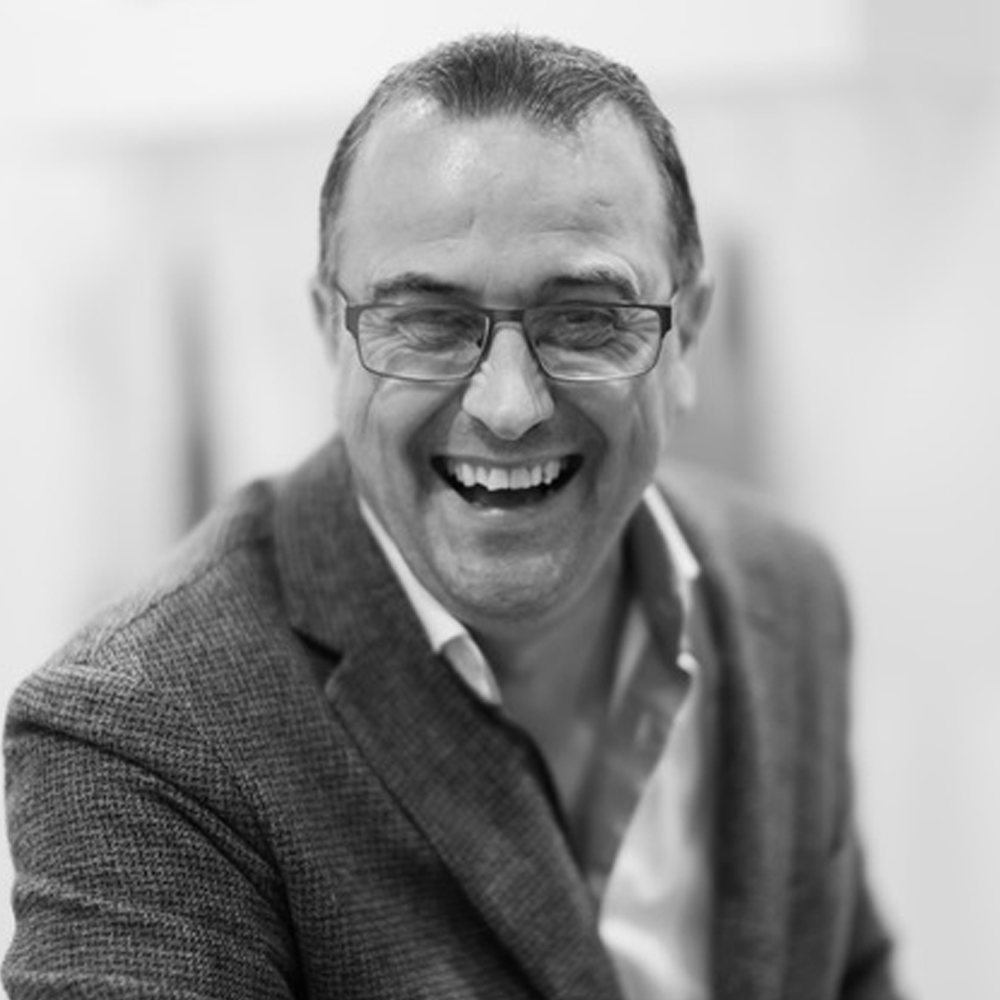 Where did you grow up?
I was born in Hawick in the Scottish Borders. One grandfather had a Chip Shop, the other was a Master Carpenter. (Both self-employed). My mum and Dad had production roles within knitwear mills in Hawick. I attended Hawick High School until I was sixteen, from there I started work as an apprentice at Pringle of Scotland two weeks after my birthday. Before I started working full time, I was a butchers boy and also filled shelves in a local supermarket part time.
School daze – how were yours?
Regarding school or learning, in the beginning, I was rubbish. In fact, at school I really did not like being taught. I loved being in school, just was not very keen on the studying part. My first love was always sport of any kind, particularly as part of a team. The learning really got going when I started my first full time job.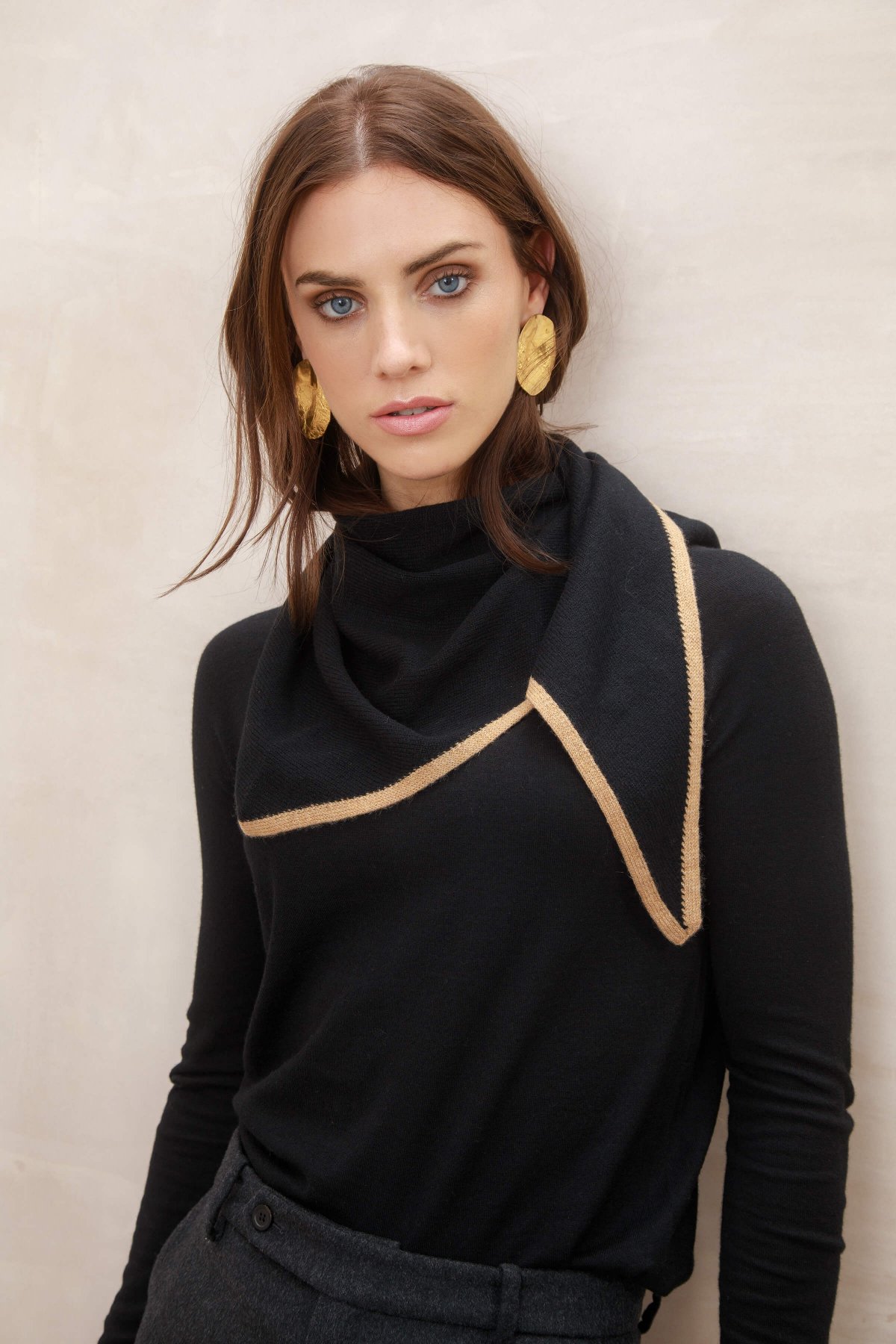 What do you currently do and how did you get there?
I am the Sales Director of the Hawick knitwear mill for Johnstons of Elgin. Part of a team, one which works on behalf of the business to secure orders that keep nearly 1000 people working between the mills in Hawick, Innerliethen and the head office in Elgin.
I wanted to be a Joiner when I left school, my pipe dream, a Professional Golfer. Neither worked out and I started in textiles. I joined the mill at Pringle of Scotland as an apprentice working in a couple of production knitting roles. I followed that by joining the sales office a couple of years later. This introduced me to collections, customers, designers and fashion in general.
From the first time that I visited an international fashion exhibition I was hooked. I love the way fashion reinvents itself every few months, fast moving and ever evolving. Into my working day I like to include, enthusiasm, honesty, compassion and humor. This type of job was perfect for me as I am constantly interacting with lots of different people from all over the world.
I have had sales roles within four British Textile Manufacturing businesses in the thirty-four years I have been working. Three have been luxury businesses, one slightly less exclusive, a mid-market Jeanswear brand.
Typical day
I don't have a typical day or week; two weeks are never the same. My year is mapped by the selling seasons, where I need to go in the world and at what time. I spend approximately twenty weeks a year travelling outside the UK, the balance I am based between our mills in Scotland. When I am travelling I plan everything in advance, meet and greet customers, either at exhibitions or at their place of work, or a combination of the two. My longest journeys are the ones to New Zealand, Australia and back. The shortest are to the Scandinavian market. Each trip has a set agenda with the appropriate objectives in mind.
During my time at the Mill, again I can be meeting customers who are visiting us. Or I am interacting with colleagues or customers on the telephone, via FaceTime, Skype or email. It could be meeting the design team, customer services, accounts, production planning, this is usually the case if we are in the middle of a project. Sampling, labeling, delivery slots, trading terms, teething issues, these all need to be covered to make sure things run to time.
Also, when I am at home I like to spend time with my family, my dog and take time to play the occasional game of golf.
What are you working on now?
I have numerous projects ongoing, some started nine months to a year ago, and almost finished, some in the middle of the cycle, then others just beginning. These are primarily white label projects that take a long time from start to finish.
On the Johnstons branded side, we have just launched Spring/Summer 18, this will take up a great deal of my time in the next three months. This will be primarily travelling to see clients around the world.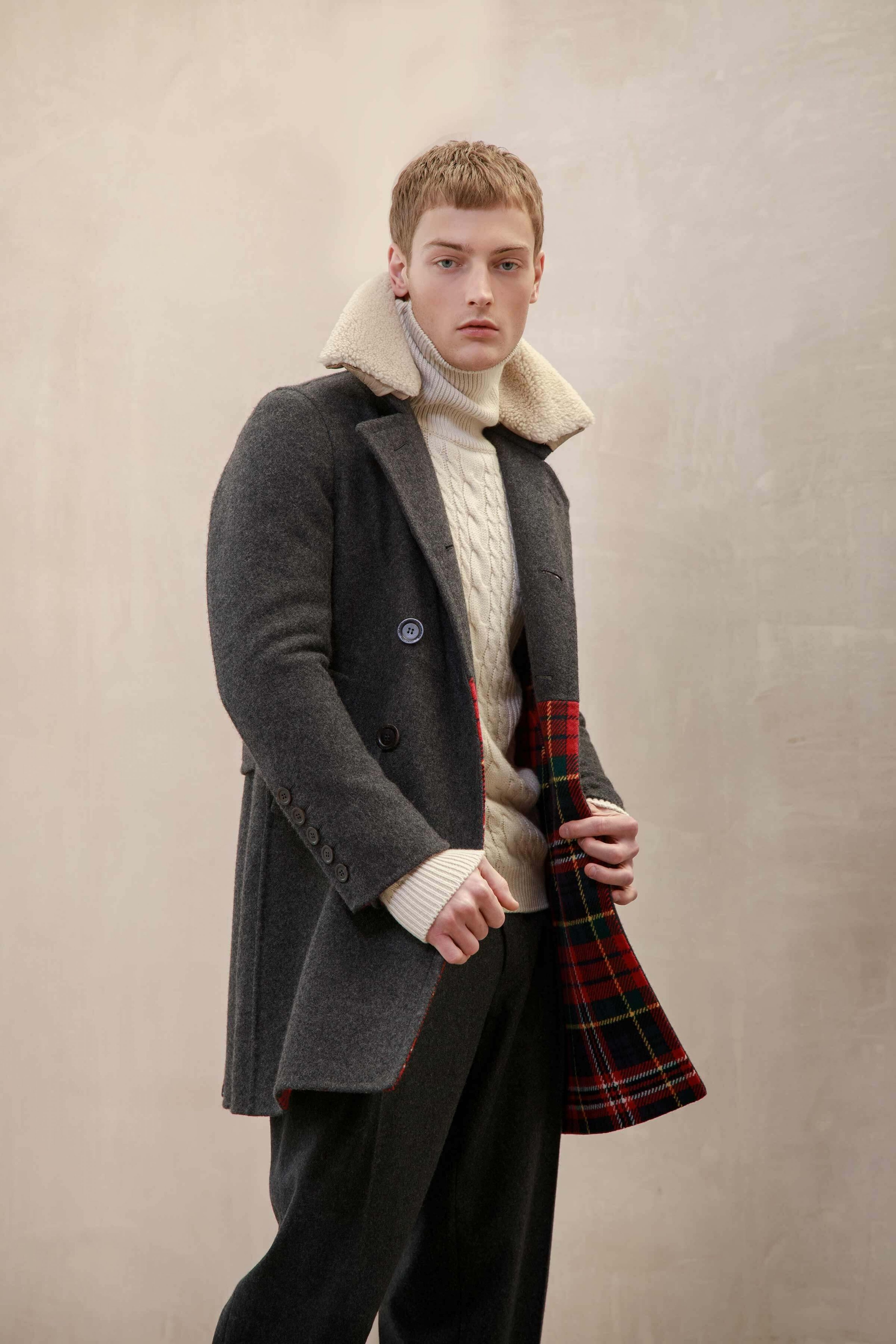 What's your future plans?
To do my job to the best of my ability, work at it and learn from it.
Do you need qualifications to do what you do?
I have a SCOTVEC in General Textile Technology, backed up with three years learning to make knitwear. In life, there are many routes to the same end. Languages are a definite plus, a Business, Sales or Marketing degree would be beneficial.
In my role, I would say knowledge about the construction of fully fashioned knitwear has been the greatest benefit of all. Having technical knowledge allows you to speak with confidence regarding your product or a potential product development.
Other jobs prior to this one?
Apprentice Bar Filler. (knitting production)
Apprentice Frame Worker (knitting production)
Sales Office Administrator
Area Sales Manager.
Key Accounts Manager.
Export Sales Manager.
Advice to your 15 year old self?
Choose a career or vocation that interests you and that you will enjoy.