Profession
VFX Artist/Co-Founder of Time Based Arts
Name
Michael Skrgatic
Age
42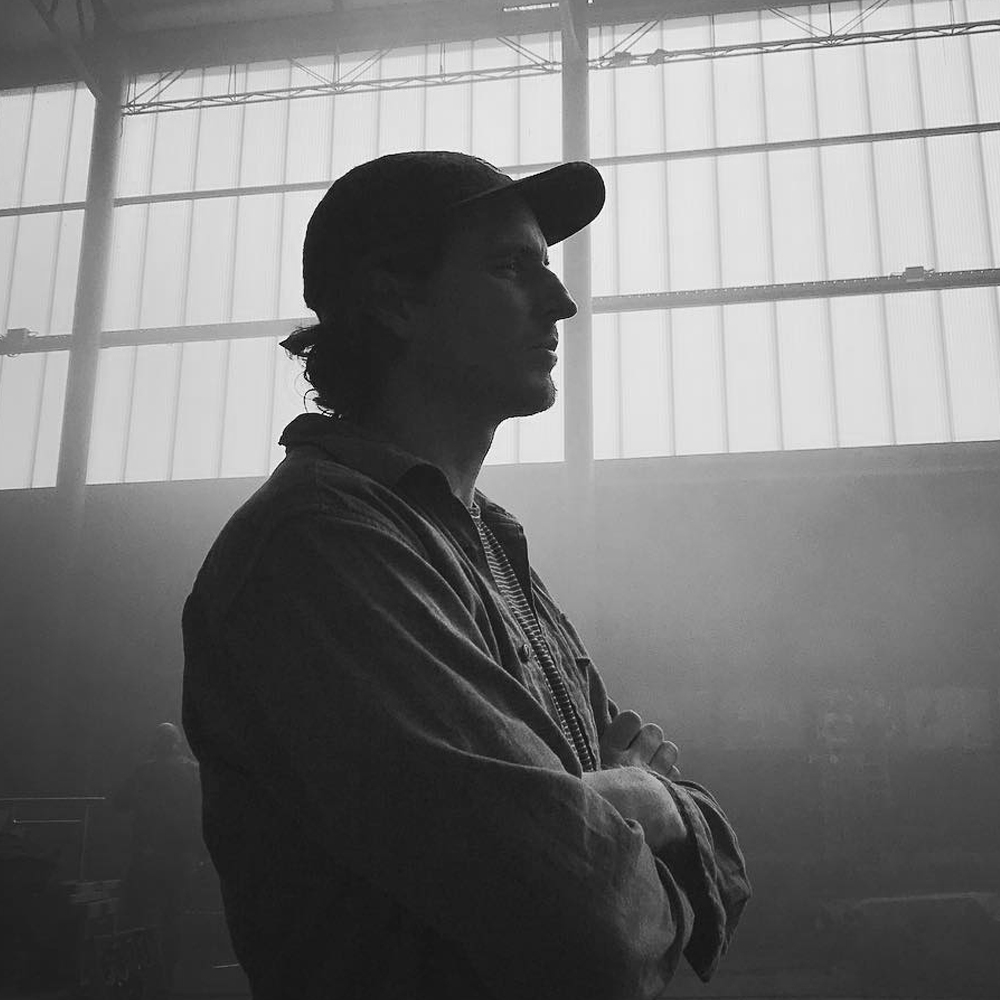 Where did you grow up?
I grew up in Livingston, one of the post war new towns built in Scotland in the 60's. The whole place was laid out in a grid built around a shopping centre aptly called 'The Centre'. As a kid I remember thinking that all the houses looked the same, it was basically one huge housing scheme. Looking back now it was grey and uninspiring but we were surrounded by family which was amazing. My Mum was one of six and we'd always be in the company of our grandparents, aunties, uncles or cousins. It was the seventies, we didn't wear seat belts in the car, people smoked indoors, we played out in the streets. It was a far cry from the world that my kids have grown up in today.
Livingston has one of the best concrete skate parks in the UK. It was the only place in the town that broke the grid. I was too young to go in but I loved going to watch the kids rolling about and dropping into the huge bowl. My other interest was with a group of older kids that lived around the corner from my Grans house. They hung out in their garage fixing up and polishing their scooters. At the time I didn't know they were mods I just knew they were different. The skate park and mod's stood out a mile in that environment.
When I was five my parents moved us into Edinburgh. For me this is where my life really begun. Although we'd moved to a city our area felt like a village. We moved to Stockbridge in the New Town. It couldn't have been more different to where we'd come from. I was surrounded by history, art, amazing architecture, enterprise, subculture and diversity. Maybe my life had been void of it before or maybe its just because I was an impressionable kid but I look back on that time as an amazing moment in my life. My friends' parents were architects, antique dealers and hippy social workers. It was proper middle class.
School daze – how were yours?
I was rubbish in primary school. My spelling was atrocious and my teachers' thought it was because my Dad was speaking to us in Croatian (his native tongue). I wish that had been the case but it wasn't. I was reading the Broons and Oor Wullie and that wasn't helping matters. I lit up when we were drawing, making stuff or doing PE. Playtime and lunchtime were great but apart from that it felt like torture. If I could have read the time I would have clock watched all day long. I was too young to appreciate learning, a late developer and more interested in what was outside of school. Climbing trees and swimming in the Water of Leith. I was a typical wee boy.
High school was different. I became engaged in learning and I was mature enough to enjoy it as well as enjoy the social side of school. I became eager to learn more and it all clicked into place. It's why I'm not pushy with my own kids now. Being a kid is about playing, having fun and through that you learn. In high school everyone developed stronger Scottish accents and wanted to be more 'chavie'. I suppose it was to do with identity. Kids from estates were called schemies. I had been a schemie and I could still dip into that world. I was nicely balanced between both worlds and it kept me grounded.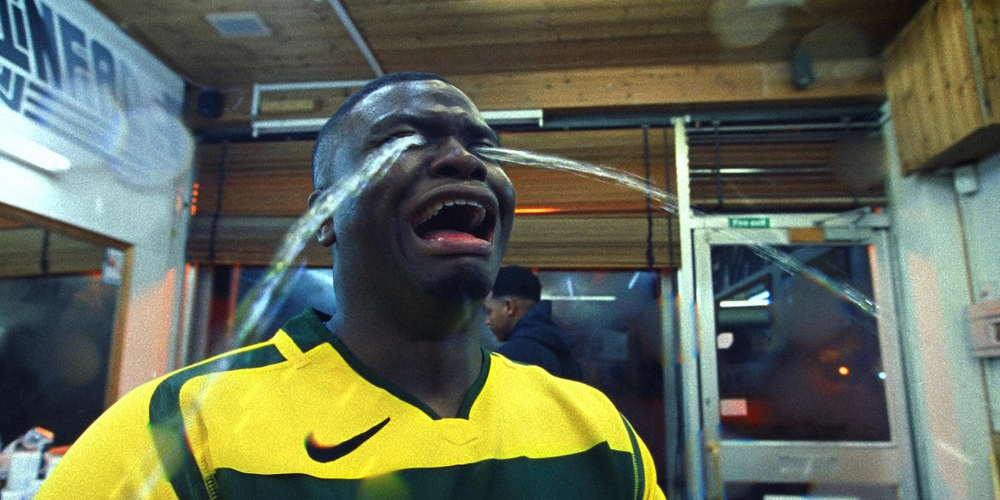 What do you currently do and how did you get there?
I met my business partner on our MA course in 1997. When we finished I was set on getting a studio and trying to make work as an artist. He was heading to London and convinced me to tag along. I fell into post production because I wanted to have access to technology and creative tools to make stuff.
We always joked about doing our own thing and 10 years in that is what we did. We set up Time Based Arts around ten years ago. It is an independent, self funded Visual FX studio working in film and advertising. In our industry we're deemed pretty small at only 35 full time staff but we are lucky enough to work on some of the more interesting and creative output that passes through London. Nowadays we run the business and we're the creative directors on all of the projects. Up until a year ago we were both artists working on a system called Flame. Flame is a high-end compositing and finishing tool. We stepped back as we could no longer sustain all of the roles in the company. However, we still have a very active role in the making of all of our work. It is a truly artist run company.
Although it's not what I set out to do I feel lucky that I earn my living in an interesting and creative space. The dedication and graft that it takes to build your own thing pays you back in the sense of achievement and opportunity it offers. The opportunity to do things better or to curate a beautiful film or to inspire or help in the development of someone's career. suppose I dreamed or hoped I'd have an influential role like that one day.
Typical day
As a business owner you tend to have three or four roles. This means your day can go on as long as you let it. When you've set something up from nothing it's hard to give up the reigns to someone else. For these reasons there is no standard day. I could be doing something as mundane as banking or I could be in LA supervising the VFX on a shoot with an amazing director and crew.
My favourite role is developing ideas or problem solving to make great imagery. Working with creative's or directors at the beginning of the process where you can influence the eventual image or tone of the film is the fun bit. If I could I'd spend my whole day doing that.
I generally start at 9.30 and work until about 8 although it's not uncommon for us to go into the night or all of the night if its required. Shoots are more erratic. They tend to start early and end late.
What you working on now?
We're working on the new series of Peaky Blinders. Simone our colourist has worked on it since the beginning and is seen as key to the unique look of the show. We're also beginning the process on an epic, filmic music video for Alt-J, a big brand TV commercial for Audi and a great fully CG campaign for the World Wildlife Fund. We're also working on original content for a feature that will come out next year. It's been an incredible process where we've had loads of freedom to author and help create the visual themes in the film.
We also directed our first commercial this year, its only taken 20 years! A 90' ode to the film making process with Wieden + Kennedy London for Honda.
What are your future plans?
The future plans are to maintain the great, creative output that we have always strived to produce as a small group. We'd like to keep working against the grain, not to ruffle feathers but just to offer something different to the standard. And in the process make beautiful imagery. We'd like to think that we are in part responsible for how our industry is moving in to the future. We're not blazing a crazy new trail but we're definitely never following and the landscape is better for that.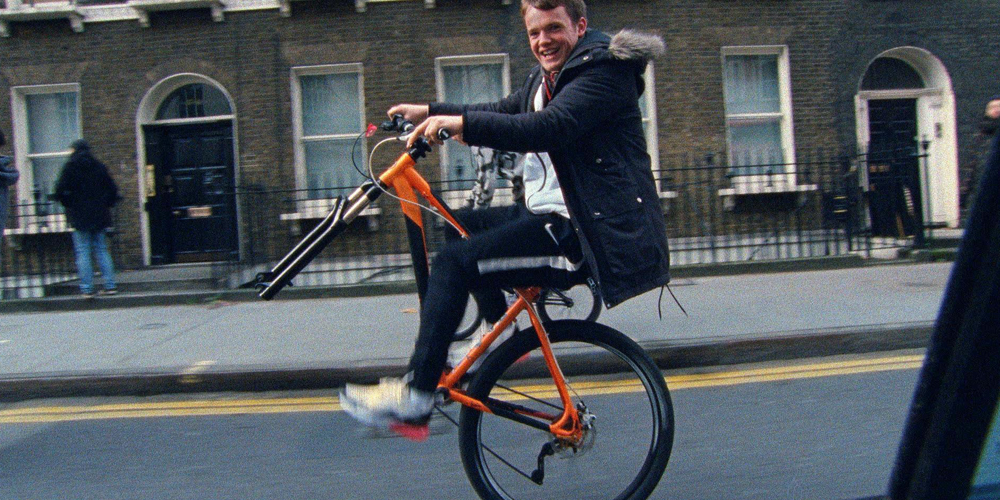 Do you need qualifications to do what you do?
Anyone could do what I do. I studied tapestry in the drawing and painting school at Edinburgh college of Art. I went on to study Digital Imaging for Fine Art at Duncan of Jordanstone School of Art. I learned Photoshop version 2 back then and developed an interest in 3D but other than that I learned everything I do now on the job. There is no better experience than jumping in and doing it. It's the best form of training. Having said that, the unique way I learned to think at art school is something I fall back on every day. On top of that you need dedication and passion to do anything well. An open, creative, problem solving mentality and the ability to work in a team and your off.
Other jobs prior to this one?
I worked from when I was about 8… paper rounds, I made golf clubs, I worked front of house in a theatre, as a set painter, as a lifty in a ski resort, a barman, a builders labourer, I taught kids to sail... Everything you do moulds you to be the person you are. It's all-important for development and it all has relevance at some point in your life and career.
Advice to your 15 year old self?
Be open to everything. Don't let people close your thinking down. Learn from everyone and everything and look past the façade.
time-based-arts.com
mike@time-based-arts.com